Watch and Listen

Audio Links
These links do not reside here at JudyBlume.com. They will open in a separate window.
---
Watch a Video excerpt of The Ankler: "Judy Blume on Why it Took 50 Years to Make Are You There God, It's Me Margaret?"
In Conversation with The Ankler: Page to Screen. Judy and director Kelly Fremon Craig were interviewed by Janice Min at Zibby's Bookshop in Santa Monica.
October 14, 2023
---
In this wide-ranging conversation, Hillary and Judy touch on everything from comic books and sex education to book banning and the responsibility that comes with a mailbox full of letters from young people seeking guidance.
Read a full transcript HERE.
October 3, 2023
---
Join Samantha Bee in conversation with Judy: Doting Housewife or Banned Author?
July 6, 2023
---
Listen in as Kim Hill, host of Radio New Zealand's Saturday Morning and Author Talks, speaks with Judy.
June 24, 2023
---
Read the highlights of Katie and Judy's discussion as you scroll down to the podcast link at the end of the article.
May 25, 2023
---
Fifty years ago, author Judy Blume captured the comedy and drama of being a preteen girl. Her novel "Are You There God? It's Me, Margaret." has never gone out of print. It's also never been made into a movie until now.
April 28, 2023
---
Justin Chang, NPR's movie reviewer: Are You There God? It's Me, Margaret adaptation retains the warmth and wit of Judy Blume's classic.
April 26, 2023
---
Terry discusses Judy's career and that Judy's books have been banned from the beginning, but that didn't stop Judy from writing.
April 24, 2023
---
NPR's Mary Louise Kelly talks with author Judy Blume and filmmaker Davina Pardo about Judy Blume Forever, a documentary on the life and impact of one of the most celebrated children's writers.
April 20, 2023
---
Shtupping: A Conversation between Jami Attenberg and Judy held during the 39th Annual Key West Literary Seminar.
January 7, 2022
---
Join Judy (who appeared live via video) as she talks with Sophie Black about her body of work, which exceeds some 90 million in sales, and on her life now happily running a bookstore on an island in Florida.
April 29 – US date (April 30 – Australia date), 2021
---
Just in time for Banned Books Week, Judy Blume stepped into the studio to record the introduction of the first-ever audiobook release of FOREVER…, her beloved bestseller that has often been challenged in schools and libraries. Hear what Judy Blume has to say about her longtime passion for supporting our freedom to read (and listen!) and why "librarians can save lives."
September 22, 2021
---
The Sally J. Freedman Reality Tour with Judy Blume
Blume's young adult novel "Starring Sally J. Freedman as Herself," follows a young girl who moves from New Jersey to Miami Beach in the 1940s. WLRN's Alicia Zuckerman had a dream experience with one of her favorite writers, Judy Blume, as she joined Blume for a walk through Sally J. Freedman's neighborhood on Miami Beach.
The iconic author spent two years of her childhood in Miami Beach — two extremely important years — and now she lives in Key West.
November 21, 2014: original Sally J. Tour with photos of Judy as a child.
Also available is November 17, 2020: expanded audio of original 2014 Sally J. Tour – scroll down to the third segment for the Sally J. Tour where there's a separate play button.
---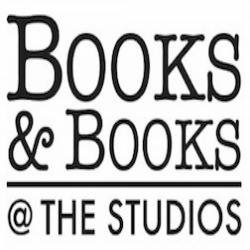 Author Jodi Picoult examines the choices that alter the course of our lives and ponders the first known map of the afterlife. She's joined in conversation by author Judy Blume.
September 23, 2020
---
Are You There God? It's Me, Margaret at 50: Author Judy Blume on the taboo busting teen book.
Because it tackles puberty and teen sexuality, the book is also one of the most challenged and banned.
July 30, 2020
---
Sugar Calling's Cheryl Strayed talks with Judy about raising teens, losing religion and writing it all down.
Recorded during COVID-19, Judy notes: "This terrible thing is happening but the World goes on."
April 29, 2020
---
In the Unlikely Event is a gripping novel with all the hallmarks of Judy's unparalleled storytelling. Released in 2015, there are numerous interviews with Judy (print, audio and video) — visit InTheUnlikelyEvent.net.
---
Host Sarah Cuddon asks "What Is It About Judy Blume?" Sarah leads a lively discussion featuring women who grew up reading Judy Blume, along with Judy herself, and the lasting impact Judy had on their lives. (Note: Currently only 2 minute video clip is available.)
April 1, 2013
---
Host Dave Iverson discusses adaptation of Judy's book Tiger Eyes into a movie with her son Lawrence Blume.
July 20, 2012
---
What makes a children's book a classic and how is literature for young people changing today? We'll spend this hour with one of the greats of children's literature, Judy Blume,view with Judy about her timeless connection to young minds and hearts.
April 19, 2012
---
Talk of the Nation: A discussion of how Judy channels the anxieties, dreams and secret thoughts of young readers.
November 28, 2011
---
Booktalk Nation is a new series of phone-in author interviews presented by the Authors Guild. Judy answers questions about her life and work from Justin Case author Rachel Vail.
December 13, 2011
---
This webinar features a stellar panel of experts, including Judy, discussing book rating systems, the impact of the Internet on challenges, the effect of censorship on children's publishing, and how to best prepare for book challenges. By ALA Publishing.
September 28, 2010
---
Matt Raymond from the Library of Congress chats with Judy. It's a 25 minute Podcast interview conducted in advance of Judy's participation in the 2009 National Book Festival on The Mall in Washington, D.C.
September 15, 2009